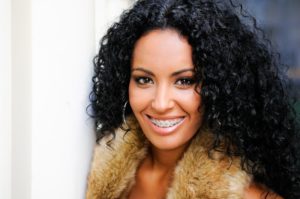 Traditional braces are a reliably effective way to overcome even the worst orthodontic issues and achieve a healthier, prettier smile. However, they do require a bit of extra effort to maintain. It's important that you have all the tools you may need to take care of your braces and your oral health in your day-to-day life while straightening your pearly whites. That's why you should pack a braces survival kit! Here are 10 essential things to pack to make sure you're ready for anything.
1.) Floss & Flossing Tool
It's no secret: food may become stuck between your braces. Keep floss, a floss threader, and interdental brushes in your kit so you can clean out those pesky particles and keep your smile fresh and healthy.
2.) Mouthwash
Another great way to clean out all the small spaces created by your braces is with mouthwash. While it should never replace brushing and flossing, it can give your oral hygiene and important boost.
3.) Dental Wax
Practically any orthodontic patient can tell you that dental wax is a must-have. This tried-and-true material will help cover rough spots in your braces and ease irritation in your soft tissues.
4.) Over-the-Counter Pain Relievers
It's normal to experience some discomfort during orthodontic treatment, especially when you first start wearing braces! An over-the-counter pain reliever will help keep you comfortable if you need it.
5.) Gauze
Keep a little bit of clean gauze in your braces emergency kit so that you can treat a bleeding cut or sore in your mouth from your braces. Hopefully, you'll never have to, but it's always best to be prepared!
6.) Cotton Swabs
Cotton swabs like Q-tips are another just-in-case tool to have in your emergency kit. Should a wire pop out of place, you may be able to fix it with your dentist's instructions over the phone and a cotton swab.
7.) Lip Balm
Did you know that it's common to get chapped or dried out lips with braces? To ease discomfort and promote healing, make sure you have an SPF 15 or higher lip balm that contains ingredients like shea butter or beeswax.
8.) Compact Mirror
If something begins to feel funny or uncomfortable in your mouth while you're out and about, a compact mirror will allow you to investigate.
9.) Water Bottle
While it's always important to stay hydrated, it's especially key when you're wearing braces. Sipping on water will help wash away the buildup of food debris, plaque, and bacteria that have been accumulating in your mouth and between your braces all day.
10.) Your Dentist's Contact Information
Should anything go wrong with your braces or if you're worried that something isn't right, your first step should be to call your dentist. Having their contact information on-hand in your emergency kit will help you to stay calm and focused even if you're experiencing discomfort or an orthodontic emergency.
About the Practice
Crovatto & Edwards Family Dentistry is committed to helping smiles of all ages in Orange Park achieve optimal oral health. They strongly believe that it's never too late to get the improved smile you've always wanted, even if you have orthodontic issues. With both reliable traditional braces and removable clear Invisalign aligners available, they would be more than happy to help you finally overcome your orthodontic troubles and get a healthier smile. To learn more, they can be contacted online or at (904) 272-0800.