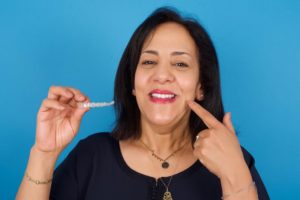 The Rolling Stones are still touring in their late 70s. Pete Carroll is coaching the Seattle Seahawks at age 70. Meryl Streep is still going strong with her acting career at 72 years young.
You're only as old as you feel, and you're never too old to have straight teeth you're proud of. So, if you've wondered, "Am I too old for Invisalign?" – you're not!
Invisalign aligners can deliver your dream smile whether you're 14 or 74. Read on to find out why it's never too late to straighten your smile!
(more…)