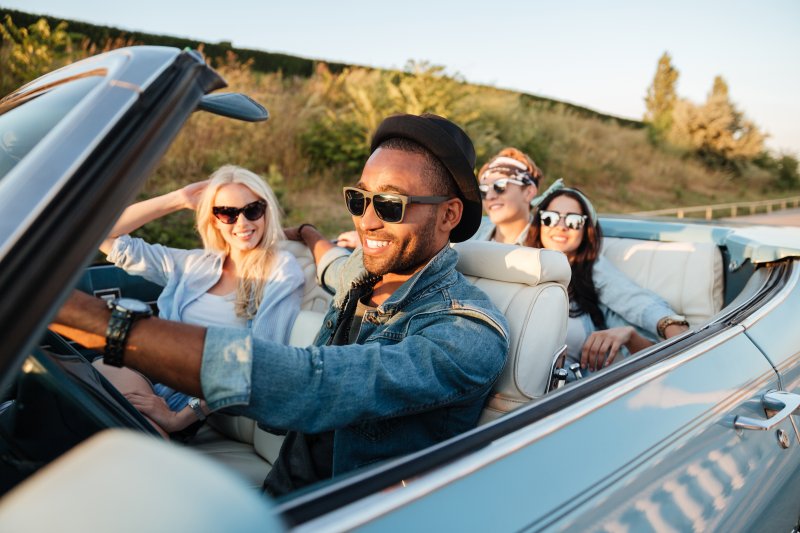 Summer is here! If you have a fun road trip, relaxing staycation, or exciting excursion to a different country planned, then you definitely want to make sure you have all the essentials packed, especially if you have Invisalign. After all, the last thing you want is to fall off-track on your vacation, requiring more time and money spent on your orthodontic treatment. To prevent that from happening, here are some tips for traveling with Invisalign.
#1. Pack the Essentials
Between packing your outfits and creating your itinerary, planning a trip can create quite a to-do list. Just make sure you don't forget about all your smile-related needs in the process! To keep your teeth and aligners in pristine condition, include these essentials in your bag:
A travel-sized toothbrush and toothpaste
Floss
Mouthwash
Extra aligners
Other Invisalign staples, like cleaning crystals.
#2. Don't Forget to Bring a Case to Store Your Aligners
Removing your aligners when you eat or drink is an absolute must. Otherwise, your trays can quickly stain or warp, leaving them no longer discreet or effective. Instead of leaving your aligners on the table or wrapped in a napkin, which significantly increases the likelihood of them accidentally being thrown away, keep them in a sturdy case when they aren't in use.
#3. Keep to Your Routine
One of the perks of being on vacation is a more relaxed routine. Although getting some R&R is essential, it is important to continue wearing your aligners for 22 hours a day. Remember: the more you wear them, the more likely you are to see the results you want. It is also crucial not to fall out of the habit of brushing at least twice a day, flossing daily, using mouthwash regularly, and rinsing your aligners with clean water frequently.
#4. Talk to Your Dentist Before You Go
After officially putting your vacation on your calendar, it's a good idea to call up your dentist to schedule an appointment the week before. During this visit, they can make sure you're on track with your treatment plan and provide you with travel tips pertaining to your unique smile. That way, you will be set up for success on your trip!
A major perk of having Invisalign is that they are discreet and hassle-free, ensuring your orthodontic treatment won't get in the way of you having a fantastic vacation. Just make sure to keep the above tips in mind to stay on track with your smile goals in the process!
About the Practice
Led by Dr. Steven Crovatto and Dr. Megan Edwards, our team at Crovatto & Edwards Family Dentistry focus on providing the high-quality, integrity-based, genuinely kind dentistry we think you deserve. If you are unhappy with your smile due to spaced-out, gapped, or misaligned teeth, they can intervene with an entirely custom Invisalign treatment plan. That way, you can get the smile you deserve discreetly, comfortably, and in record time. If you are interested in learning more about this orthodontic treatment or would like to schedule an initial consultation, don't hesitate to visit our website or give us a call at 904-272-0800.