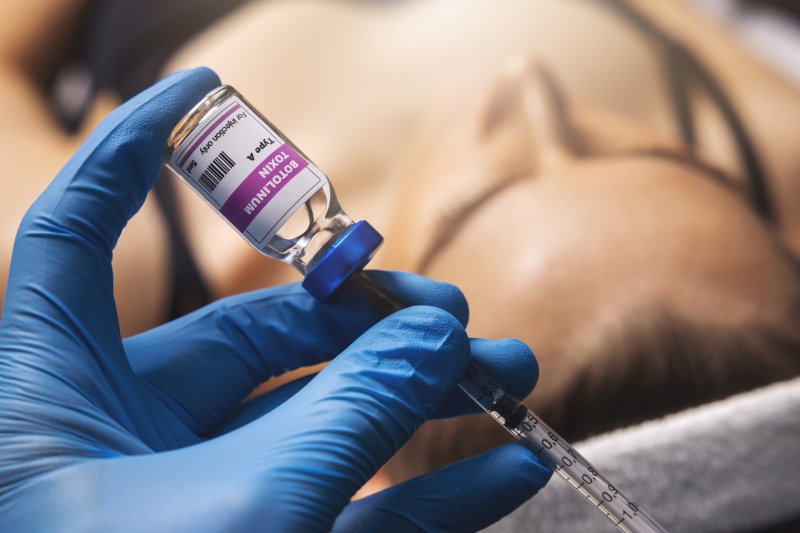 Since the initial wave of COVID-19 cases over a year ago, the demand for face masks and hand sanitizer has been at an all-time high. After all, these are two (of many) products that the Centers for Disease Control and Prevention has deemed essential in limiting the outbreak. However, there has also been an unexpected spike in BOTOX injections since the start of the pandemic. In fact, some practices reported a 20% higher demand for procedures like this compared to years prior. Why now? Keep reading for the answer.
#1. Unprecedented Stress
2020 has been named one of the most stressful years to date, and rightly so. After all, upended routines, civil unrest, unexpected layoffs, and tested relationships are a lot to handle, especially all at once. From deep wrinkles to chronic headaches from teeth grinding, it didn't take long for the effects to become physical. The solution? BOTOX. A few strategically placed injections can relax the muscles in your face and address issues like these head-on.
#2. Increased Image Awareness
It's no secret that our society today is more image-conscious than ever before. With social media and a high-definition camera always within arm's reach, it's hard not to be. Between the unfiltered zoom calls and increased time on platforms like Instagram, more and more patients began taking note of flaws in their own appearance. By the time the initial stay-at-home orders were lifted, the decision to get BOTOX was already made.
#3. Additional Time Off
Even after the shutdown last March, Americans have had more time on their hands than ever before. For example, while time off to celebrate the Thanksgiving holiday is traditionally anywhere from two days to a week, many students got an unprecedented two months off in 2020. Additionally, since many employees are working from home, they aren't spending an hour or more commuting to work every day. This means more time to schedule consultations, attend follow-up appointments, and the like.
#4. Masks Cover Up the Healing Process
Although each patient is different, some experience redness and bruising following their BOTOX injections. Previously, there was no discreet way to hide side effects like this. However, face masks are now not only essential, but they completely cover up issues like these! Therefore, patients are finding added confidence to use BOTOX to address insecurities.
After reading through the above information, it's not hard to see why BOTOX injections are at an all-time high. Only time will tell if this trend will continue throughout the rest of 2021 and into 2022!
About the Practice
Established in 1983, Crovatto & Edwards Family Dentistry has been helping families in Orange Park on their journey to improved oral health and beautiful smiles for over three decades now. Today, we are proud to offer our patients with an extensive array of services, including BOTOX, to ensure they don't have to drive all over town to get the quality care they deserve. If you are interested in learning more or would like to schedule an appointment with our cosmetic dentist, don't hesitate to get in touch via website or by phone at 904-272-0800.